Our quality engineers are highly educated and experienced professionals, who 
understand the principles of quality evaluation and control for both products and 
services. Hence, we @ iREZ, provide TWO things to our students: 
1.The root (Quality) and  
2.Wings (Safety).  
"Quality and Safety go hand in hand- Right from the first to last safety is everything. In 
every way for us Quality is a habit." 
We offer the highest quality education and produce unsurpassed Quality Engineers 
through our meticulously selected course subjects, international level training and above 
all, universally acclaimed certification. The onsite training for hands-on experience is the 
masterstroke of our training curriculum. The proven track record of IREZ qualified 
students  who have been placed in prestigious posts abroad as well as within the 
country are living testimonials to the preeminence of what we offer. 
Superlative Placements for students has always remained a priority for us. Our 
dedicated Career Development & Placement team perseveres in finding the top job by 
working closely with students to define their career path. Our close tie ups with various 
top Companies in India and abroad help place our students in personally optimized 
careers. We highly value our Partnership with Industry Leaders, alumni and staff which 
makes our recruiting experience Productive and Positive. 
We have been excelling in placements in quality as well as in numbers making it 
outstanding year after year. Our Placement history is growing each year and currently 
we were able to place 75% of the students. This was achieved by our maintenance of 
an upbeat relation with our recruiters and industrial collaborations which also create an 
opportunity for students to do live projects during their course. 
Muhammad shiyas
Safety Ofiicer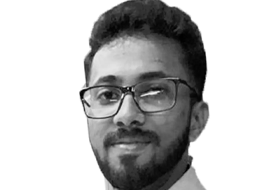 Thomas Jerrin
Safety Officer
Akhil Pillai
Safety Officer
MuhammedAnsary
Safety Officer
Sarath Kumar
Safety Officer
Neethu
Civil QA /QC Engineer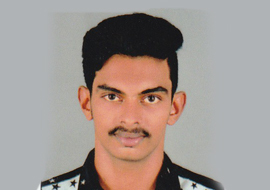 Tom Francis
Ongc | Roustabouts
Srekuttan S
HVAC Supervisor
Shafeek S
HVAC Supervisor
Sachin Sha S
HVAC Supervisor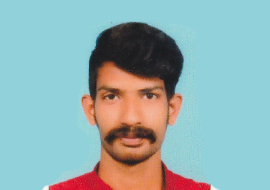 Ajay J Abraham
NDT Inspector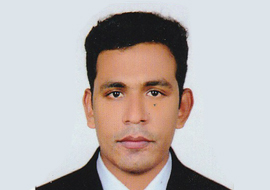 Abhilash Baby
QA/QC Engineer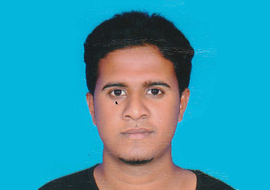 Mijin Philip
NDT Inspector
Libin K Raju
NDT Inspector
Libin T Babu
NDT Inspector
Arun Krishnan
NDT inspector
Anzil Kareem
QA/QC Engineer
Satheesh H
Civil QA /QC Engineer
Jaison John
QA /QC Engineer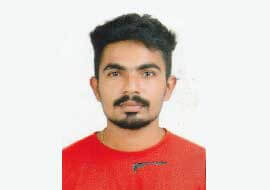 Arun S Rajan
NDT Inspector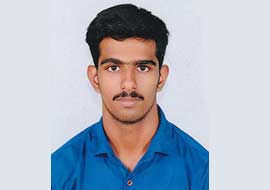 Sachin
Civil QA /QC Engineer
Rahul Krishna R
NDT inspector
Syed Ali
Civil QA /QC Engineer
Muhammed Bilal
QA /QC Engineer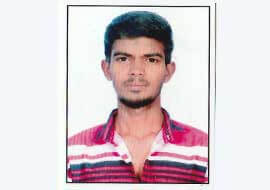 Mohamed M
Civil QA /QC Engineer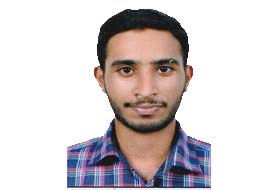 Jesson Joy
Civil QA /QC Engineer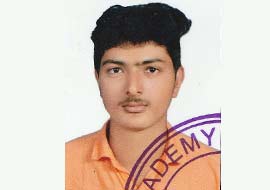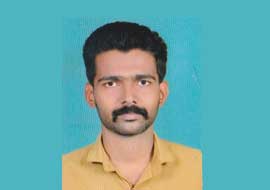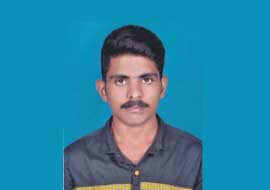 Arun Kumar
CIVIL QA /QC Engineer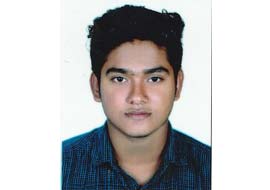 Akshay Biju J
Mechanical QA/QC
Soji Thomas
Ongc | Roustabouts
Akshay Kumar
Ongc | Roustabouts
Gokul R
Ongc | Roustabouts
Amal Babu
Mech Qc Engineer
Yadul Dev
Mech Qc Engineer
Vijilal P P
Mech Qc Engineer
Mohd. Shammem
Mech Qc Engineer
Joel Joy
Civil Qc Engineer
Shahana S
Civil Qc Engineer
Amal Kumar
Civil Qc Engineer
Prajith E
Civil Qc Engineer
Mohd. Suhail
HVAC Engineer
Sumith D
CIVIL QAQC Engineer
Arjun K
MECH QAQC Engineer
Tayas Vincent
NDT Inspector
Fathah Fazil
NDT Inspector
AKHIL BABU
NDT TECHNICIAN
ANANDHU MOHAN
NDT TECHNICIAN
SULFEEKER K S
NDT TECHNICIAN
NOWFAL SIDHICK
NDT TECHNICIAN
PRAVEEN V P
NDT TECHNICIAN
ANANTHU M NAIR
NDT TECHNICIAN
MUHAMMED AZHAR
NDT TECHNICIAN
ADARSH SIVAN
TRAINEE CIVIL ENGG
NITHIN P
TRAINEE CIVIL ENGG
RISA NASAR
ESTIMATION ENGG
DAMIAN J WILSON
TRAINEE SITE ENGG
BIPIN K DANIEL
TRAINEE SITE ENGG
SIBIN S GEORGE
TRAINEE WELD PRODUCTION
JIJO GEORGE
CIVIL DESIGN ENGG
ASHISH KRISHNAN
NDT INSPECTOR
NIKHITHA JOHNSON
TRAINEE CIVIL ENGG
AJITH R
TRAINEE QA/QC ENGG
ABHIJITH A T RS
MEP SITE ENGG